Welcome to 4th Grade!

Check out our Weather Reports:

Welcome to 4th grade, students and families!
I'm excited to see this 2018-2019 school year come to fruition.

Please use this website to keep yourself updated and find materials that will be beneficial as the year progresses.

You will find the most useful information in the "Weekly Updates" Section of this website. This contains the updates that will help you keep track of our weekly plans.

Remember to check back frequently!
Website updated 2/19/19



Meet Mrs. Reid

I'm Mrs. Reid. This is my fourth year at Ward Traditional Academy, and my fifth year teaching. I graduated in 2014 from ASU with a degree in Elementary Education. I am an Arizona native, and grew up in Tempe: where I went to Elementary and Middle School! As such Tempe Elementary District will always hold a special place in my heart! Needless to say, I love it here at WTA, and am excited to continue to make it my second home, this school year and beyond!

I'm a rather quirky individual, and I very much embrace that. I have various interests (beside teaching) most predominantly a love for Japanese culture (a fun fact, I studied Japanese for 4 years!) I enjoy going to places such as Comic Con, and the Japanese Cultural festival, Matsuri each year.

Some of my hobbies include East Coast Swing Dancing (I've been dancing on and off for nearly 10 years now), baking (predominately for other people, and not myself), and hanging out at home with my husband and our cat, Baron Von Fancy Socks!
Powered by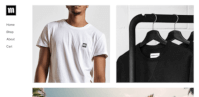 Create your own unique website with customizable templates.